New JSSRR President's Address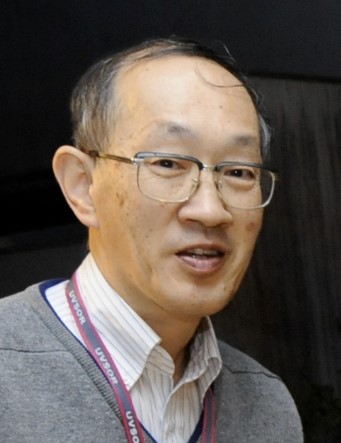 JSSRR President
Nobuhiro Kosugi
I work as President of the JSSRR for 2 years from October 1st, 2017. We celebrate 30th Anniversary of the JSSRR at the Annual Meeting held in January 2018. In these 30 years, 18 Presidents led and enhanced the JSSRR successfully. I would like to do my best to continue successful growth of the JSSRR by following them.
The JSSRR is recognized in the world as the all-Japan scientific community of synchrotron radiation (SR) and is expected to give solutions for several kinds of SR-related problems. 30 years ago, we wrote in the prospectus, "The JSSRR was founded with the goal of promoting the current and future rapid development in synchrotron radiation science, by providing a forum for disseminating current research results and trends, the joint solving of academic and technical problems, and the interchange of ideas for developing new research directions." This is our standpoint even after 30 years passed. However, we have recently played several roles, which were not expected when the JSSRR was founded; for example, we have proposed a 3 GeV-level synchrotron radiation facility, as a master plan in the field of synchrotron radiation science and technology, to the Science Council of Japan.
The JSSRR would not exist without synchrotron radiation facilities in Japan; therefore, the JSSRR should closely cooperate with these facilities and hope that each facility with its user community relies on the JSSRR. Historically, the JSSRR Annual Meeting has been organized by tight cooperation among all the facilities and user communities in Japan but the JSSRR has not yet established any other cooperation besides the Annual Meeting. Now there are about 10 SR facilities in Japan and the other science communities consider that the JSSRR could be responsible for the grand design of the SR facilities in Japan, the proposal of a new facility, and the shutdown/upgrade recommendation to old facilities. Although the JSSRR is not responsible for determination of the future of each facility that has to solve its own problems, it is most important for the JSSRR to make opportunities to take into account present status and future directions of all the facilities in Japan.
Considering the above-mentioned situations, the JSSRR will summarize present status and future directions of all the facilities in Japan in 2018 and invite all the facilities to start to discuss our future in 2019, to establish a standing meeting if possible. I hope all the JSSRR members understand and support these action plans.